0-6 months
SMA® Wysoy® Soya Infant Formula
For babies with a cows' milk intolerance, suitable from birth.
RECALL NOTICE
SMA® WYSOY® Infant Formula 800 g
Foreign Body Risk


Updated: New batches included in recall
New batches subject to recall
Batch Number
Best before date
024957651Z
5th September 2022
015757651Z
5

th

June 2022
000957651Z
8th January 2022
928957651Z
15th October 2021
923357651Z
20th August 2021
Original batches subject to recall
Batch Number
Best before date
025157651Z
7th September 2022
025057652Z
6th September 2022
025057651Z
6th September 2022
The health and safety of babies is our highest priority and we remain committed to the strictest safety and quality standards.
Nestlé UK and Ireland decided, as a precautionary measure, to voluntarily recall a quantity of SMA® Wysoy® 800g on Friday 26th March, as some cans have been found to contain pieces of blue plastic coming from a broken scoop.
We take the health and safety of babies very seriously and so we acted with urgency to initiate the recall.
We have continued to thoroughly investigate the root cause, and there is now reason to believe that some additional batches might also be affected. Since the quality of our products and the safety of our consumers is our key priority, as a precautionary measure we have decided to recall these further batches of SMA® Wysoy®.
We have identified the source of the problem and have already put in place the necessary corrective measures to address the issue. No other SMA® Nutrition products are affected.
Parents should look on the base of the can to see if you have any of the batches matching the details above. If you do have an affected batch, please do not feed your baby with it and contact the SMA Careline® on 0800 0 818180 from the UK or 1800 931 832 from Ireland or return the can to the store where you bought it for a full refund. Please see the consumer recall notice (link below) for an image for guidance. The SMA Careline® team are also available to answer your questions.
We are deeply sorry for the distress and inconvenience caused to parents. We would like to reassure you that we are doing our utmost to ensure that this does not happen again as well as replenishing our supply as quickly as possible.
13th April Update: We have been working with our factory to significantly accelerate production and we now expect to have SMA® Wysoy® 800g back in stock week commencing 26th April in the UK and the following week in Ireland.
Find out more on our FAQ page
Downloadable pdf of the consumer recall notice
Why SMA® Wysoy® Soya Infant Formula?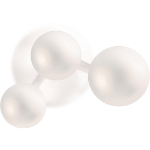 The only soya infant formula in the UK & Ireland ***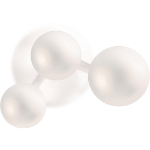 Nutritionally Complete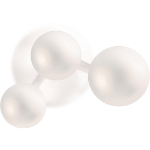 Enriched with Omega 3 (DHA)**
Formats
SMA® Wysoy® Soya Infant Formula

800 g Powder

Easy open lid. Use product within 4 weeks. Approximately 186 scoops per can.
Recyclable Tin, Lid & Scoop
We know that today's babies don't just rely on their parents to look after them now, but they also need all of us to help look after the world they will inherit from us. That's why we use forever recyclable steel tins. Making it super easy for you to do your bit…. even when sleep deprived.
Our tins, lids and scoops are recycled widely – so simply throw in the mixed recycling bin*
*The plastic lids and scoops are widely recyclable within the UK, but check with your local recycling facility.
Key features
Forever recyclable steel tin

Easy scoop, easy to recycle

Protective lid also recyclable
Preparing your baby's feed
Whilst this product is made under strict hygienic conditions, it is not sterile. Failure to follow instructions on preparation and storage may make your baby ill.
Step 1

Pull the safety seal and open the lid. Lift the tab, pull on the foil seal, carefully and safely remove the seal and dispose of it. The scoop is provided under the foil seal.

Step 2

Wash hands well. Wash and sterilise all utensils according to manufacturer's instructions.

Step 3

Boil 1 litre of fresh tap water. Allow boiled water to cool for no more than 30 minutes. Measure the required amount of water (see feeding guide) into a sterilised bottle, carefully – the water is hot. Do not use artificially softened or repeatedly boiled water.

Step 4

Using only the scoop provided, add the correct number of scoops of powder (see feeding guide), levelling off each scoop with the back of a clean dry knife. Replace lid on can.

Step 5

Place the sterilised teat and cap on the bottle and shake well until powder is fully dissolved. Cool bottle under cold running water or in a bowl or jug of cold water until lukewarm, do not immerse the teat. Test temperature by shaking a few drops onto the inside of your wrist.
Feeding guide
Birth - 12 months
Approx. age of baby
Approx. weight of baby
Preparation for single feeds
Cooled, freshly boiled water
Feeds in 24 hrs
kg
Level scoops
ml
Birth – 2 weeks
3.4
3
90
6
2 – 4 weeks
3.7
4
120
6
4 – 8 weeks
4.2
4
120
6
2 months
5.3
5
150
5
3 months
6.1
6
180
5
4 months
6.7
6
180
5
6 months
7.6
8
240
4
7 – 12 months
-
7
210
3
Approx. age of baby
Approx. weight of baby
Preparation for single feeds
Cooled, freshly boiled water
Feeds in 24 hrs
lb
Level scoops
fl. oz.
Birth – 2 weeks
7 ½
3
3
6
2 – 4 weeks
8
4
4
6
4 – 8 weeks
9 ¼
4
4
6
2 months
11 ¾
5
5
5
3 months
13 ½
6
6
5
4 months
14 ¾
6
6
5
6 months
16 ¾
8
8
4
7 – 12 months
-
7
7
3
This table is a guide only; your baby may need more or less than the volumes stated. If you require more advice, consult your healthcare professional. Remember to feed your baby on demand. Mix 1 scoop of powder to 30 ml (approx. 1 fl. oz.) of water.
Approx. 186 scoops per can. 1 scoop = 4.3 g.
Important feeding information
Do not add extra powder or water to make feed stronger or weaker and do not press powder into scoop. Using too much or too little powder can make your baby ill.

We recommend preparing each feed in individual bottles when required.

For hygienic reasons, discard unfinished feed in the bottle as soon as possible.

For older babies, made-up formulae can be added to food and used in cooking.

Suitable for babies, children and adults.
Cows' milk protein free, lactose free and sucrose free.

For enteral use only.

Do not alter or add to formulae unless medically directed.

Do not warm feeds in a microwave – hot spots may occur and cause scalding.

Scoop may become submerged in the powder in transit.
Ingredients
Ingredients
Maltodextrin, vegetable oils (palm, coconut, soya, sunflower, rapeseed), soya protein isolate, calcium phosphate, calcium citrate, potassium chloride, long chain polyunsaturated fatty acids (AA, DHA), emulsifier (soya lecithin), magnesium phosphate, choline bitartrate, potassium phosphate, vitamin C, potassium citrate, sodium chloride, potassium hydroxide, taurine, L-methionine, zinc sulphate, L‑carnitine, ferrous sulphate, antioxidants (tocopherol-rich extract, ascorbyl palmitate), vitamin E, niacin, pantothenic acid, riboflavin, vitamin B6, vitamin A, thiamin, copper sulphate, potassium iodide, folic acid, vitamin K, sodium selenate, biotin, vitamin D, vitamin B12.
Further reading
Have a look at our expert articles to see how you can give you baby the right nutrition for every stage of their development, from birth to toddlerhood.
Important notice
Breast milk is best for babies and breastfeeding should continue for as long as possible. Infant formulae are suitable from birth when babies are not breastfed and should only be used on the advice of a doctor, midwife, health visitor, public health nurse, dietitian or pharmacist, or other professionals responsible for maternal and child care. SMA® Wysoy® milk‑free formula is intended to meet the nutritional needs of babies and children who are intolerant to cows' milk protein, lactose or sucrose. SMA® Wysoy® is not recommended for preterm babies or those with kidney problems, where medical guidance should always be sought. When bottle-feeding, do not allow prolonged or frequent contact of milk feeds with teeth as this increases the risk of tooth decay. Ask your healthcare professional or dentist for advice. Always hold your baby while feeding. Do not leave baby unattended as they might choke.