What does sustainability mean to us?
Taking little steps to help make a change
Being in nature can help your little one; the sunshine & fresh air can help them develop while they explore, discover & play. Whether thats running in the local park, trying to catch a butterfly in your garden or pulling up the flowers in your plant pots!
We're looking for ways to support the natural environment, creating a number of little steps that are helping to make a change, for your little ones… and for your little one's little ones…
Join us on this incredible journey!
Recyclable plant-based* plastic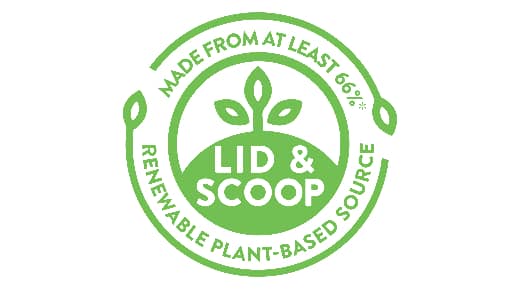 We are excited to be reducing the % of fossil fuel sourced plastic we use. By using plant-based plastics we are able to reduce the amount of fossil fuels used to make our plastic, since part of it is made from natural sugar cane and its by-products instead, which is a renewable resource.
Our recyclable lids & scoops now contain at least *66% plant-based renewable source. At least 66% of the lid and 95% of the scoop will be plant-based plastic. The remaining amount is fossil fuel based plastic.
The 66% plant-based plastic is made from sugar cane which is not bio-degradable plastic nor compostable.
However, it is still widely recyclable plastic within UK and Ireland, but check your local recycling facility. Our tins are also made from forever recyclable steel.
Instore & online now on LITTLE STEPS® Follow-on Milk 800g and LITTLE STEPS® Growing-Up Milk 800g, subject to availability. Look out for the green logo.
*At least 66% of the plastic in the lid & scoop is now produced from sugar cane, a plant based renewable resource.
LITTLE TREES for LITTLE PEOPLE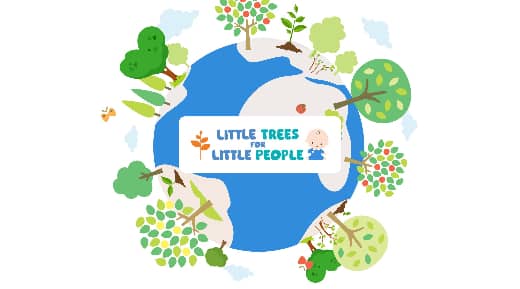 We believe that we should help take care of our amazing planet. As a step toward this, we have partnered with Tree Nation to plant trees around the world.
Important notice
We believe that breastfeeding is the ideal nutritional start for babies and we fully support the World Health Organization's recommendation of exclusive breastfeeding for the first six months of life followed by the introduction of adequate nutritious complementary foods along with continued breastfeeding up to two years of age. We also recognise that breastfeeding is not always an option for parents. We recommend that you speak to your healthcare professional about how to feed your baby and seek advice on when to introduce complementary feeding. If you choose not to breastfeed, please remember that such a decision can be difficult to reverse and has social and financial implications. Introducing partial bottle-feeding will reduce the supply of breast milk. LITTLE STEPS® Follow-on Milk is only suitable for babies over 6 months as part of a mixed diet. It should not be used as a substitute for breast milk during the first 6 months. The decision to start weaning or to use this product before 6 months, should be made only on the advice of a doctor, midwife, health visitor, public health nurse, dietitian or pharmacist, based on baby's individual needs. LITTLE STEPS® Growing Up Milk is suitable for young children from 1-3 years, as part of a healthy balanced diet and it is not a breast milk substitute. We recommend that you speak to your healthcare professional about how to feed your baby and seek advice on when to introduce this product.