6-12 Months
LITTLE STEPS® Follow-on Milk
Stage 2 (6-12 months). To complement the weaning diet, suitable from 6 months +
Share
HERE FOR THE LITTLE STEPS ALONG THE WAY
Every day your baby is growing, learning, doing something new and overcoming little challenges. Help set your baby on the right track towards a bright future with LITTLE STEPS®.
Halal Certified
LITTLE STEPS® Follow-on Milk is designed for babies from 6 months onwards to complement the weaning diet and to help ensure they get a good nutritional foundation in life.
LITTLE STEPS® Follow-on Milk is enriched with Iron to help support normal cognitive development. It also contains Calcium and Vitamin D for the normal growth and development of bones. Vitamin D also contributes to the normal function of the immune system in children.
GOOD TO KNOW!
Babies who have 500 ml or more (about a pint) of LITTLE STEPS® Follow-on Milk a day will not need additional Vitamin D supplements.
Why LITTLE STEPS® Follow-on Milk?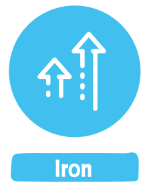 Iron
Enriched with Iron to help support normal cognitive development.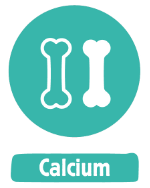 Calcium
Contains calcium and vitamin D for the normal growth and development of bones.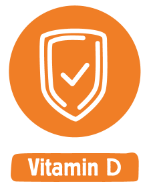 Vitamin D
Contains vitamin D to help support the normal function of the immune system in children.
Formats
LITTLE STEPS® Follow-on Milk

800 g Powder

Easy open lid. Scoop can be stored in suspension inside the can. Use product within 4 weeks. Approximately 177 scoops per can.
Also available in liquid formats:
Ready to use liquids do not require any preparation, just shake and pour into a sterilised bottle. Easy to pour and can be kept in the fridge for up to 24 hours after opening.
200 ml Resealable Carton
Available in 200 ml on-the-go resealable cartons.
Recyclable Tin, Lid & Scoop
We know that today's babies don't just rely on their parents to look after them now, but they also need all of us to help look after the world they will inherit from us. That's why we use forever recyclable steel tins. Making it super easy for you to do your bit…. even when sleep deprived.
And now at least 66% of plastic in the lid and 95% of the plastic in the scoop is produced from sugar cane, which is a renewable plant-based resource. Our tins, lids and scoops are still all widely recycled – so simply throw in the recycling bin†.
Want to know more? See our product FAQs.
†The plastic lids and scoops are widely recyclable within the UK and Ireland, but check with your local recycling facility.
Key features
Forever recyclable steel tin

Easy scoop, easy to recycle

Protective lid also recyclable
*At least 66% of plastic in the lid and scoop is now produced from sugar cane
How to prepare your baby's feed
Whilst this product is made under strict hygienic conditions, it is not sterile. Failure to follow instructions on preparation and storage may make your baby ill.
Step 1 of 5

Pull the safety seal and open the lid. The scoop is provided under the lid. Lift the tab, pull on the foil seal, carefully and safely remove the seal and dispose of it.

Step 2 of 5

Wash hands well. Wash and sterilise all utensils according to manufacturers' instructions.

Step 3 of 5

Boil 1 litre of fresh tap water. Allow boiled water to cool for no more than 30 minutes. Measure 180 ml (approx. 6 fl. oz.) of water into a beaker or bottle, carefully – the water is hot. Do not use artificially softened or repeatedly boiled water.

Step 4 of 5

Using only the scoop provided, add 6 scoops of powder, levelling off each scoop with the back of a clean dry knife. Store the scoop in suspension inside the can and replace lid.

Step 5 of 5

Place a lid on the beaker, or teat and cap on the bottle, and shake well until powder is fully dissolved. Cool beaker/bottle under cold running water or in a bowl or jug of cold water until lukewarm, do not immerse the lid/teat. Test temperature by shaking a few drops onto the inside of your wrist.
Watch our preparation video
Feeding guide
6 to 12 months
1 serving = 200 ml
Amount of cooled, freshly boiled water
Number of scoops of powder
ml
fl. oz. (approx.)
1 beaker/bottle
180
6
6
All babies are different but try to ensure that from 6 months to 1 year your baby has 500 - 600 ml of LITTLE STEPS® Follow-on Milk per day, either as a drink, on cereals or mixed with food. Mix 1 scoop of powder to 30 ml (approx. 1 fl. oz.) of water. Approx. 177 scoops per can, 1 scoop = 4.5 g. Approx. 29 x 200 ml servings per can.
Important feeding information
Do not add extra powder or water to make the feeds stronger or weaker and do not press powder into scoop. Using too much or too little powder can make your baby ill.

We recommend preparing each feed in individual beakers/bottles when required.

For hygienic reasons, discard unfinished feed in the beaker/bottle as soon as possible.
Made-up formulae can be poured over cereals and mixed with food.

Do not alter or add to formulae unless medically directed.

Do not warm feeds in microwave, hot spots may occur and cause scalding.

Remember, cows' milk should not be used as a drink during the first year.
Nutrition
Nutritional information
per 100 ml prepared feed

Nutritional information

Typical values
Energy
281 kj 67 kcal
Fat
3.2 g

of which, saturates

0.8 g

of which, unsaturates

2.4 g
Carbohydrate
8 g

of which, sugars

5.5 g

of which, lactose

5.3 g
Protein
1.5 g
Ingredients
Ingredients
Skimmed milk, vegetable oils (sunflower, coconut, rapeseed), maltodextrin, lactose (milk), milk proteins, minerals (calcium citrate, sodium citrate, potassium citrate, magnesium citrate, potassium chloride, ferrous sulphate, zinc sulphate, copper sulphate, manganese sulphate, potassium iodide, potassium phosphate, sodium selenite), fish oil (DHA), emulsifier (soya lecithin), vitamins (vitamin C, vitamin E, niacin, pantothenic acid, thiamin, riboflavin, vitamin A, vitamin B6, folic acid, vitamin K, vitamin D, biotin, vitamin B12), antioxidants (tocopherol-rich extract, ascorbyl palmitate).
LITTLE STEPS Follow-on Milk 800g
is rated out of
5
by
477
.
Rated

4

out of

5
by
Schlubalybub
from
It's not a bad milk, really.
When we tried this milk, my daughter was very close to stopping formula milk all together, as she was just a few weeks away from her 1st birthday. What I first noticed, before I'd even given her the milk, was that it was still clumpy in the bottle. I thought that maybe I'd used water that was the wrong temperature. Unfortunately not. I tried it with a variety of different temps, and there was still clumps in the bottom of the bottle, and yes, I was using enough water. Apart from that, the milk was fine. My daughter drank it happily enough, it was just the problem of the clumps of powder that no amount of shaking or changing temperature could fix.
Date published: 2019-06-21
Rated

3

out of

5
by
Kirstymh
from
Full of nutrients
This formula has great nutrients and I was excited to try it as a follow on from breastfeeding and to accompany weaning. There is a lot of information on the tin about the ingredients and ways to support your feeding journey with you and your baby. The texture of the powder is nice and fine. It doesn't lump like other formula that I have tried. Sadly my daughter refused to drink it and reverted back to only accepting the breast. Having repeatedly tried to get her used to it, we sadly had to give up. It was a shame as I know others who absolutely rave about this formula and I had high hopes but it just wasn't the match for us on this occasion.
Date published: 2019-07-10
Rated

5

out of

5
by
Anonymous
from
Baby loves Little Steps
As we were new to follow on milk, we decided to wean baby with her existing formula to ensure a smooth transfer and we were not disappointed. Little Steps has agreed with baby and her routine and I'm quite impressed with the product too. The formula itself is smooth and creamy, doesn't give off any foul aromas and baby is taking it like a pro! I have recommended it to my sister and a few friends who are about to come into the follow on milk stage and they seemed keen too! My only issue is with the packaging - having a bar or stopper to level off the scoop might be helpful instead of using another instrument. But otherwise I'm a happy mama!
Date published: 2019-06-14
Rated

3

out of

5
by
konstev09
from
Not a good experience
I thought a lot about if I should write a review or not. The little one hated it. She just wouldn't drink it. We had our morning milk routine, and our before going to bed routine and now is ruined. She wouldn't even drink her regular formula milk, because she was worried that I would try and trick her into drinking this. On the one hand, is 50-50 for a baby to like formula. I get that. I wanted to try something else and it didn't work. Do not let that put you off from trying it yourself. On the other, I gave the opened tin to my friend and her son seems to like it. That boy devours everything. Just a shame really. Good for everyone else who loved it though.
Date published: 2019-06-25
Rated

5

out of

5
by
Deebosslady
from
My baby's new milk
I like this milk, my son loves it! I immediately saw a difference in him being fuller hence not needing to feed so much throughout the day. It was very easy to mix and doesn't have an "off" smell. I love the design of the Tin and have to say that I LOVE the fact that aside from the one that we recieved, all the tins we have bought have been full!! So you get a lot more product than other brands. As stated previously, it is my sons milk now. The consistency is great too although at times I do find that the milk could be powdery and so needs to shaken a couple of extra times to dissolve fully. All in all though, it's great.
Date published: 2019-06-13
Rated

5

out of

5
by
AvasMummy2018
from
Love it
My daughter is now on solids fully so only has 3 bottles a day and only 2 of them are full bottles and it just dissolved into the water really quickly so I don't have to mess around giving it a stir to be able to add the rest of the scoops, and my daughter has always been fussy with her milk but since being on this first steps one she is actually asking for a bottle. The pack only arrived a day ago and already it's half gone so my daughter obviously likes it too so I will 100% be telling others about it and be buying more. My healthy start vouchers don't allow anyone to use them for any follow on milk but would like to purchase it if funds allow me too.
Date published: 2019-06-14
Rated

5

out of

5
by
Laulauski35
from
A positive experience
introducing a follow on milk seemed quite daunting having only breast fed my baby , however this product has been fantastic! It has a nice consistency and my son seems to really enjoy it. We haven't had any major tummy upsets which was a worry for me and it has plenty of vitamins to fulfil his needs. I have shared my vouchers with some other mums who are also weaning their babies and shared my positive experience with SMA. Our local supermarket now has some in stock and I am pleasantly surprised by the price! The vouchers have been very useful and my friend is going to buy some as she said it's cheaper than her usual brand and seems better nutritionally!
Date published: 2019-06-14
Rated

5

out of

5
by
xMaddieHx
from
Little girl can't get enough!
We were lucky enough to be selected to try SMA little steps follow on milk and I'm very glad we were. My daughter absolutely loves this milk, polishes off the whole bottle in one sitting and leaves her so satisfied. It's amazing to see that she isn't demanding more after as she is such a glutton that she usually would. She is sleeping so much better and is so much happier. The milk is so creamy and smooth that it doesn't clog the test and leave residue on the bottle when it comes to washing. We would definitely recommend this to other mummy's looking to move their babies onto follow on milk for such a great experience.
Date published: 2019-06-14
Your Baby's next stage
Stage 2

LITTLE STEPS® Follow-on Milk

You are here

Stage 3

LITTLE STEPS® Growing Up Milk

Designed for babies from 12 months onwards to help ensure they get a good nutritional foundation in life.
Further reading
Have a look at our expert articles to see how you can give your baby the right nutrition for every stage of their development, from birth to toddlerhood.
Important notice
We believe that breastfeeding is the ideal nutritional start for babies and we fully support the World Health Organization's recommendation of exclusive breastfeeding for the first six months of life followed by the introduction of adequate nutritious complementary foods along with continued breastfeeding up to two years of age. We also recognise that breastfeeding is not always an option for parents. We recommend that you speak to your healthcare professional about how to feed your baby and seek advice on when to introduce complementary feeding. If you choose not to breastfeed, please remember that such a decision can be difficult to reverse and has social and financial implications. Introducing partial bottle-feeding will reduce the supply of breast milk. LITTLE STEPS® Follow-on Milk is only suitable for babies over 6 months as part of a mixed diet. It should not be used as a substitute for breast milk during the first 6 months. The decision to start weaning or to use this product before 6 months, should be made only on the advice of a doctor, midwife, health visitor, public health nurse, dietitian or pharmacist, based on baby's individual needs.