0-6 months
SMA High Energy®
Food for special medical purpose. A nutrient dense formula for the dietary management of infants and young children aged 0-18 months with medically identified high energy needs. This formula must be used under medical supervision.
SCIENCE INSPIRED BY NATURE
NEW REFRESHED DESIGN
We have changed the name and refreshed our packaging with a new design. We have also changed the source of the Omega 3 to fish oil in our ready to feed SMA High Energy® to bring this product in line with our other liquid formulations, which already use fish oil as the source of Omega 3.
Leading baby nutrition research for over
100 years
Babies and young children are all different and sometimes they don't grow as expected (faltering growth). This is when your baby may be identified by your healthcare professional as requiring increased energy and nutrients.
SMA® Nutrition has been leading research in baby nutrition for over 100 years and have produced SMA High Energy®, expertly created to support the nutritional needs of babies with faltering growth. It is a ready to feed formula for infants and young children who have increased energy and nutrient requirements, and who may be on restricted fluids.
SMA High Energy® is nutritionally complete up to 6 months of age but it is also suitable for older infants and young children, in conjunction with solid food, up to 18 months of age. SMA High Energy® is a food for special medical purposes and must be used under medical supervision.
Available in
Liquid
Available in 90 ml bottles and 200 ml cartons of liquid.
The 200 ml format may be available/ordered through your local pharmacy.
This product must be used under medical supervision.
Why SMA High Energy®?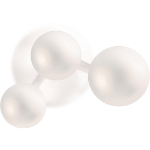 Nutritionally Complete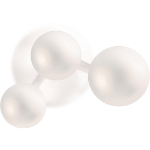 Enriched with Omega 3 & 6 LCPs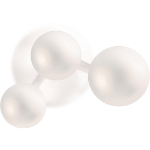 Contains vitamin D and calcium to support the normal growth and development of bones
Formats
SMA High Energy®

200 ml carton

This product must be used under medical supervision.

SMA High Energy®

90 ml bottle

This product must be used under medical supervision.
Preparing your baby's feed
Failure to follow instructions on preparation and storage may make your baby ill.
Step 1

Wash hands well. Wash and sterilise all utensils according to manufacturer's instructions.

Step 2

If carton is damaged in any way, do not use. Check for best before date. Ensure top of carton and scissors are clean. Shake carton well, snip open and pour into sterilised bottle. Add sterilised teat and cap.

Step 3

SMA High Energy® can be fed at room temperature. If required to heat, stand filled bottle in warm water. Do not immerse the teat.

Step 4

Before feeding shake the bottle well. If warmed, test temperature by shaking a few drops of milk onto the inside of your wrist – milk should be lukewarm.
Feeding guide
Parents and caregivers Medical and Dietetic professionals will advise on the specific needs of your infant or young child. It is important that you follow their instructions.
Important feeding information
Check the best before date.

Once open, store in the fridge (5°c or below) for up to 24 hours in the carton, corners turned down.

For hygienic reasons, discard unfinished feeds in the bottle as soon as possible and always within 1 hour.

For older babies, ready to use formulae can be added to food

For enteral feeding only.

If tube feeding the use of a pump is recommended when a constant flow is necessary.
Do not alter or add to product unless medically directed.

Do not warm feeds in a microwave, hot spots may occur and cause scalding.

Remember, cows' milk should not be used as a drink during the first year of life.

Do not freeze.
Ingredients
Ingredients
Water, partially hydrolysed whey protein (milk), vegetable oils including structured vegetable oil (sunflower, palm, coconut, rapeseed), maltodextrin, lactose (milk), calcium phosphate, long chain polyunsaturated fatty acids (AA, DHA (fish)), potassium hydroxide, potassium chloride, magnesium citrate, L-Histidine, potassium phosphate, sodium chloride, choline chloride, vitamin C, calcium chloride, acidity regulator (citric acid), inositol, L-arginine, taurine, ferrous sulphate, sodium hydroxide, zinc sulphate, vitamin E, antioxidants (ascorbyl palmitate, tocopherol-rich extract), L-carnitine, pantothenic acid, niacin, copper sulphate, thiamin, riboflavin, vitamin A, vitamin B6, manganese sulphate, potassium iodide, folic acid, vitamin K, sodium selenate, biotin, vitamin D, vitamin B12
Further reading
Have a look at our expert articles to see how you can give your baby the right nutrition for every stage of their development, from birth to toddlerhood.
Important notice
Breast milk is best for babies and breastfeeding should continue for as long as possible. This product must be used under medical supervision. SMA High Energy® is a milk based formula for the dietary management of babies and young children with medically determined high energy requirements as identified by a healthcare professional. It is suitable as the sole source of nutrition up to 6 months of age, and in conjunction with solid food up to 18 months of age. SMA High Energy® is not intended for use with preterm babies, for whom fortified breast milk or a low birthweight formula such as SMA Gold Prem® 1 is more appropriate. SMA High Energy® is not suitable for those who are allergic to cow's milk protein, lactose intolerant, or who suffer from galactosaemia or require a galactose free diet. When bottle-feeding, do not allow prolonged or frequent contact of milk feeds with teeth as this increases the risk of tooth decay. Ask your healthcare professional or dentist for advice. Always hold your baby while feeding. Do not leave baby unattended as they might choke.