Stage 2 weaning - new tastes and textures
Learn how to introduce new tastes and textures, and how to introduce allergens safely.
In Baby
At a glance
If you've been puréeing foods, try to make them lumpier
Foods that most commonly cause an allergic reaction such as eggs, nuts (ground or as peanut butter), wheat, fish and shellfish (cooked) should be introduced one at a time
Learn about the food groups and how to achieve a balance in your little one's diet
By now, you and your baby will have gone through the first stage of weaning, and hopefully you have won the veggie wars already! Now it's time to move on the second stage of weaning. Start introducing the other food groups, new textures and find out all about allergens.
How do I introduce new tastes and textures?
The weaning journey is different for every baby, as every baby will accept new tastes and textures at different paces.
Don't worry if you've been puréeing when others have been on finger foods. The second stage of weaning is the time for everyone to try and start moving towards more solid foods.
Introducing new foods can be a surprise for your little one. They may spit it out at first, or refuse to try it, but don't give up! Remember it can take up to 8 times for a baby to accept a new taste.
If you want to offer an alternative drink to milk with their meals, you can offer water
Allow your baby to smell and touch foods to arouse their senses and add to the experience
Eat with your baby, and watch for their hunger and fullness cues. If your baby sees you enjoying healthy food, then it's likely they will want to try it too
Try not to have distractions, such as a TV or mobile phone nearby, as your little one will not focus on the food in front of them
What about allergies?
If you or your partner have a history of allergies, including asthma, hayfever or eczema, then your baby is at risk of developing a food allergy. In order to spot any allergies easily, it's important to introduce allergens one at a time. The most common allergens are:
Celery, Cereals containing gluten, Crustaceans, Eggs, Fish, Lupin, Milk, Molluscs, Mustard, Nuts, Peanuts, Sesame seeds, Soya, and Sulphites.
To help you spot any allergens in shop bought foods, all allergens will be emphasised in the ingredients list (for example, in bold, underlined, in italic etc.) that can be found on the back or side of the pack. If you have any concerns, always speak to your healthcare professional.
What foods to avoid:
Too many whole grains (filling), salty or sugary foods, raw shellfish, shark, swordfish and marlin (contain high levels of mercury), foods high in saturated fat, low fat foods (infants need a lot of fat to support growth), whole nuts (choking hazard), and honey (chance of containing bacteria).
Reminder about food groups
Just like us adults, it'll be no surprise to hear that babies need a healthy, well-balanced diet. There are four food groups providing all the nutrients which your baby needs to grow healthy and strong. During stage two weaning, try to offer your little one these foods in a variety of textures.
Milk and dairy
Cheese, yoghurts and fromage frais help provide energy, fat-soluble vitamins and minerals, so make sure you give your little one the full fat versions of these. It's important to remember that you shouldn't be giving your little one cows' milk as a drink until they are one years old because it does not contain enough essential nutrients.
From six to twelve months, your baby will need the equivalent of 500-600ml of milk a day, which is about a pint. If your baby is over six months old and having formula milk, you might like to try SMA® PRO Follow-on Milk, which is designed to complement the weaning diet.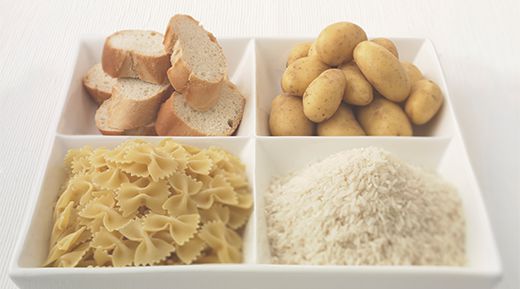 Starchy foods
Starchy foods are really important because they provide calories, B vitamins, folic acid and some calcium and iron. Some starchy foods include; rice, pasta, potatoes and fortified breakfast cereals.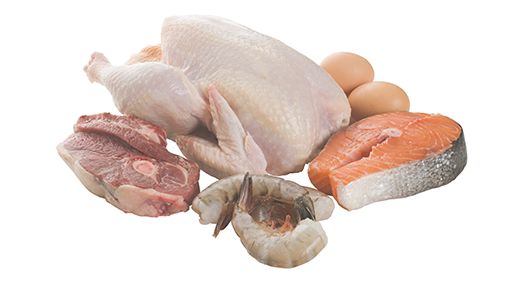 Protein foods
As your baby is growing, it's important to have the appropriate amount of protein. Try to mix your sources of protein between meat, fish, eggs, pulses and nuts, as this provides the best quality of protein in the diet, as well as important vitamins and minerals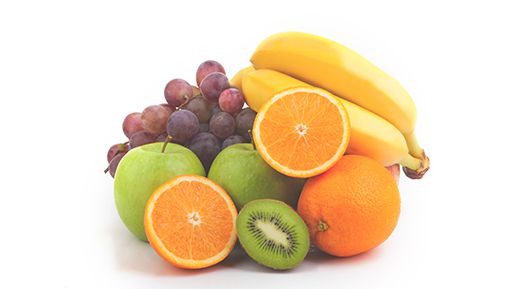 Fruit and vegetables
If you've done veg first weaning, your little one will already be used to having vegetables throughout the day. Remember you can use them in any format, frozen, canned or fresh, as they all provide essential nutrients. Just make sure that they have no added sugar or salt.