6-12 Months
SMA® PRO Follow-on Milk - Powder
Stage 2 (6-12 months). To complement the weaning diet, suitable from 6 months +
Share
SCIENCE INSPIRED BY NATURE
SAME FORMULA, NEW REFRESHED DESIGN
We have refreshed our packaging with a new design, but rest assured it's still our same formula with the same ingredients and taste.
SMA® PRO Follow-on Milk is tailored for babies from 6 months as part of a varied weaning diet. At 6 months babies development progresses quickly and they start to run out of the iron stores they had from their mothers, so their iron needs increase at this stage. SMA® PRO Follow-on Milk is enriched with iron to help support normal cognitive development in baby's brain. Inspired by our research into natures wonderful nutrients SMA® PRO Follow-on Milk also contains 2'FL – our latest breakthrough in baby nutrition.
Halal certified
Leading baby nutrition research for over
100 years
Our expert team at SMA® Nutrition is dedicated to understanding the complex structure of breast milk and to applying the learnings from nature to our own products.
We have been leading research in baby nutrition for over 100 years and have over 70 years breast milk research so have produced SMA® PRO Follow-on Milk, expertly developed with nature in mind to help support babies' unique nutritional needs. It contains vitamin D and calcium to support the normal growth and development of bones and Omega 3 & 6† to support normal development and growth.
Why SMA® PRO Follow-on Milk?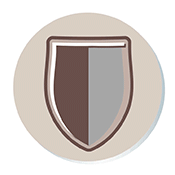 Immunity
Contains vitamins A, C & D to help support the normal function of baby's immune system.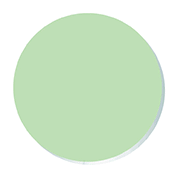 Growth
Contains vitamin D and calcium to support the normal growth and development of bones. Omega 3 & 6† to support normal development & growth.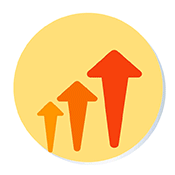 Development
Enriched with iron to help support normal cognitive development in baby's brain.
Formats
SMA® PRO Follow-on Milk

800 g powder

Easy open lid. Scoop can be stored in suspension inside the can. Use product within 4 weeks of opening. Approximately 177 scoops per can.

SMA® PRO Follow-on Milk

400 g Powder

Easy open lid. Use product within 4 weeks of opening. Approximately 88 scoops per can.
Also available in liquid formats:
Ready to Use liquids do not require any preparation. Just shake and pour straight into a sterilised bottle or beaker. Easy to pour and can be kept in the fridge for up to 24 hours after opening.
200 ml Resealable carton
Available in 200 ml on-the-go resealable cartons.
Multipack 3 x 200 ml
Contains 3 x 200 ml on-the-go resealable cartons.
Multipack 6 x 200 ml
Contains 6 x 200 ml on-the-go resealable cartons.
Recyclable Tin, Lid & Scoop
We know that today's babies don't just rely on their parents to look after them now, but they also need all of us to help look after the world they will inherit from us. That's why we use forever recyclable steel tins. Making it super easy for you to do your bit…. even when sleep deprived.
And now at least 66% of plastic in the lid and 95% of the plastic in the scoop is produced from sugar cane, which is a renewable plant-based resource. Our tins, lids and scoops are still all widely recycled – so simply throw in the recycling bin†.
Want to know more? See our product FAQs.
†The plastic lids and scoops are widely recyclable within the UK and Ireland, but check with your local recycling facility.
Key features
Forever recyclable steel tin

Easy scoop, easy to recycle

Protective lid also recyclable
*At least 66% of plastic in the lid and scoop is now produced from sugar cane
How to prepare your baby's feed
Whilst this product is made under strict hygienic conditions, it is not sterile. Failure to follow instructions on preparation and storage may make your baby ill.
Step 1

Pull the safety seal and open the lid. Lift the tab, pull on the foil seal, carefully and safely remove the seal and dispose of it.

Step 2

Wash hands well. Wash and sterilise all utensils according to manufacturers' instructions.

Step 3

Boil 1 litre of fresh tap water. Allow boiled water to cool for no more than 30 minutes. Do not use artificially softened or repeatedly boiled water.

Step 4

Strictly follow the feeding table. First, pour water into a sterilised beaker or bottle, carefully - it is hot. Then add the powder using only the scoop provided, carefully levelling off each scoop with the back of a clean dry knife. Store the scoop across the inner rim of the can and replace the lid.

Step 5

Place a lid on the beaker, or teat and cap on the bottle, and shake well until powder is fully dissolved. Cool beaker/ bottle under cold running water or in a bowl or jug of cold water until lukewarm, do not immerse the lid/teat. Test temperature by shaking a few drops onto the inside of your wrist.
Watch our preparation video
Feeding guide
6 to 12 months
1 serving = 200 ml
Amount of cooled, freshly boiled water
Number of scoops of powder
ml
fl. oz. (approx.)
1 beaker/bottle
180
6
6
All babies are different but try to ensure that from 6 months to 1 year your baby has 500 – 600 ml of SMA® PRO Follow-on Milk per day, either as a drink, on cereals or mixed with food. Mix 1 scoop of powder to 30 ml (approx.1 fl. oz.) of water. Approx. 177 scoops per can. 1 scoop = 4.5 g. Approx. 29 x 200 ml servings per can.
Important feeding information
Do not add extra powder or water to make the feeds stronger or weaker and do not press powder into scoop. Using too much or too little powder can make your baby ill.

We recommend preparing each feed in individual beakers/bottles when required.

For hygienic reasons, discard unfinished feed in the beaker/bottle as soon as possible.
Made-up formulae can be poured over cereals and mixed with food.

Do not alter or add to formulae unless medically directed.

Do not warm feeds in microwave, hot spots may occur and cause scalding.

Remember, cows' milk should not be used as a drink during the first year.
Nutrition
Nutrition information
per 100 ml prepared feed
Nutrition information
Typical values
Energy
280 kj 67 kcal
Fat
3.3 g
of which, saturates
0.3 g
of which, unsaturates
3 g
Carbohydrate
8.2 g
of which, sugars
8.2 g
Fibre
0.03 g
Protein
1.1 g
Ingredients
Ingredients
Lactose (milk), vegetable oils (sunflower, rapeseed), whey protein (milk), skimmed milk, whey permeate (milk), calcium citrate, sodium phosphate, potassium citrate, potassium chloride, emulsifier (soya lecithin), DHA (Oil from the microalgae Schizochytrium sp.), acidity regulator (citric acid), L-phenylalanine, 2'-Fucosyllactose (2'FL), vitamin C, magnesium chloride, potassium phosphate, L-leucine, L-isoleucine, L-tryptophan, L-histidine, ferrous sulphate, zinc sulphate, antioxidants (tocopherol-rich extract, ascorbyl palmitate), vitamin E, niacin, pantothenic acid, copper sulphate, thiamin, vitamin A, riboflavin, vitamin B6, manganese sulphate, potassium iodide, folic acid, sodium selenate, vitamin K, vitamin D, biotin, vitamin B12
SMA PRO Follow-on Milk Powder is rated out of 5 by 813.
Rated 4 out of 5
by
SkippyFreckles00
from
Happy babies
Using SMA Pro milk we have happy content babies the milk seems to fill them up enough to allow them to sleep through the night. They took to the milk straight away with no complaints despite one being quite a fussy feeder. My only issue is that the milk does get quite frothy if its made with a perfect prep machine and one baby wont drink it until the froth has disappeared. not ideal when you have to hungry babies. We have now tried the Organic milk too. I didn't think they would notice any difference but wow! They seem to enjoy it even more. Definitely my go to milk brand from now on. Overall I would recommend this range of milk to other parents!
Date published: 2019-03-25
Rated 5 out of 5
by
Anonymous
from
Quality product
Personally, the best thing I found about this product was knowing that my 9 month old son, would get everything he needs without compromise. He's been on formula since he was a week old, due to health issues and I've found that this particular tub did him wonders, he drank this down with gusto. It's far easier to dissolve in water than other brands but doesn't seem to stick to container tubs when transporting. My only minor niggle is that the tub doesn't have a flat surface to scrape the spoon against, meaning it's slightly harder to get a perfectly level spoonful. Apart from that tiny tiny issue, this is a fantastic product for my son and I've continued to buy it since
Date published: 2019-01-14
Rated 5 out of 5
by
je86
from
PACKED WITH ALL THE NEEDED VITAMINS AND NUTRIENTS
Im choosy regarding my kids food as I want to make sure that they are being given the best... I've always aimed to breastfeed my children however this I can't do as much as before because of my work.. Althoguh I've started feeding him with solid foods still he need.. Compared to the first powder milk I've tried, this one is easy to mix; no residues and my wee one just like it instantly. Im impressed. Also, this is not as sweet as the one I tried first which i thought is better as well. It is packed with the vitamins and nutrients I thought my wee one needs at this growing stage. I'll stick to SMA and will recommend it to my friends.
Date published: 2019-03-18
Rated 4 out of 5
by
kelnanf20160
from
Bobby's experience
It has taken a while for my son to get used this at first he was refusing it but after offering him it with his lunch he now seems to really enjoy it through the day . We haven't fully changed over yet he still has his first stage milk at bed times as he seems to sleep alot better. I am hoping to gradually change him to this one .I am loving the handy ready made cartons for when we are out the powder is easy to mix and doesn't clump up. I have also given to my friends to try and have had mixed reviews some have gone on to buy this and some have stuck to there current first stage. After also trying the organic version Bobby loves it just as much
Date published: 2019-03-25
Rated 5 out of 5
by
Haywilson
from
Best follow on milk
I used this on my son when he was just past 6 months at 1st I was a bit worried that there would be a noticeable difference and my child wouldn't like it, however he has made the transition really smoothly and easy it has had no effect on him and he enjoys it just as much. I love the cartons as a convinence, we keep a spare one in the car so we always have a milk if we get stuck in traffic and have no powder made up. As the past month has gone on my little boy has continued to use the sma stage 2,he is still having no problems with this it hasn't. Love how smooth the move over has been and how it has had no effect on my little boy
Date published: 2019-03-18
Rated 4 out of 5
by
mamacass
from
Great milk
We have been using SMA PRO 1 since my baby was born and were unsure whether or not to switch to a follow on milk, as we were advised by local healthcare professionals that this is now personal preference, rather than recommended per se. It was great to be able to trial a follow on milk to help us make our minds up. We have got on very well with the first formula, so were keen to stay with SMA. I'm not really sure I can detect any difference between the first and second milks in terms of colour, consistency etc. My baby seems to like it equally as much and we have not noticed any specific side effects to date, so we shall continue with the follow on milk.
Date published: 2019-01-21
Rated 5 out of 5
by
Doviliukeee
from
Ms Dovile
I would definitely recommend SMA Pro Follow On to other mums who are thinking of from breastfeeding. Easy to mix, baby seems to enjoy it I changed from another brand to Sma Pro follow-on Milk and baby seems much happier on this powdered milk formula. These small packs of milk are ideal for when we're out and about. The packaging is very easy to open, thanks to its twist lid opening, which can also be resealed. The milk can be served at room temperature or can be heated in baby's bottle. My baby seems to very much enjoy this milk and gets very eager to drink it when he sees me preparing his bottle. Definitely gonna recommended this product for other moms.
Date published: 2019-03-18
Rated 5 out of 5
by
KatysBubble
from
Fantastic milk
Until now I have always used another brand of milk powder, so was wary about changing formula. I was worried baby wouldn't like it, or not react well to the change. My first impression was the smell, some other formulas have an unpleasant smell and SMA didn't, so I was pleasantly surprised! Baby took the bottle quickly, he literally downed the whole bottle without batting an eyelid. He seemed happy and so was I. Following his feed, there was much less wind and sick than I normally see, so I assume this I should down to the milk formula. Overall I am really pleased with SMA Andy will Ben sticking to buying this movingly forwards.
Date published: 2019-03-18
Your Baby's next stage
Stage 2

SMA® PRO Follow-on Milk

You are here

Stage 3

SMA® PRO Growing Up Milk

Tailored to support young children's growth with Calcium and Vitamin D to support the normal development of bones.
Further reading
Have a look at our expert articles to see how you can give your baby the right nutrition for every stage of their development, from birth to toddlerhood.
Important notice
We believe that breastfeeding is the ideal nutritional start for babies and we fully support the World Health Organization's recommendation of exclusive breastfeeding for the first six months of life followed by the introduction of adequate nutritious complementary foods along with continued breastfeeding up to two years of age. We also recognise that breastfeeding is not always an option for parents. We recommend that you speak to your healthcare professional about how to feed your baby and seek advice on when to introduce complementary feeding. If you choose not to breastfeed, please remember that such a decision can be difficult to reverse and has social and financial implications. Introducing partial bottle-feeding will reduce the supply of breast milk. SMA® PRO Follow-on Milk is only suitable for babies over 6 months as part of a mixed diet. It should not be used as a substitute for breast milk during the first 6 months. The decision to start weaning or to use this product before 6 months, should be made only on the advice of a doctor, midwife, health visitor, public health nurse, dietitian or pharmacist, based on baby's individual needs.