SMA® Nutrition: Who we are as a brand
As an infant nutrition company, we know we have a special responsibility – to babies, and their parents. For some babies, we provide their first ever food, and for others, we provide their sole source of nutrition.
100 years of expertise
We have been making infant formula for over 100 years. During that time, we have used our industry leading research to bring ever better products to families. SMA® Nutrition is part of the largest food and nutrition research network in the world, with around 40 research and development sites, including one in the UK and one in Ireland.
From chemists to nutritionists, from packaging experts to engineers, our nutrition community is home to some of the best minds in the industry. We are proud to have created an environment where people who really care can have real influence.
We want to share our knowledge on maternal and baby nutrition for the benefit of everyone, especially parents and those supporting them. So our SMA® Baby website provides all the support and information needed through the parenting journey - written by parents and experts from nutritionists to midwives. Our SMA® Baby club sends regular e-mails with the information and tips parents need at each stage of baby's development right though to toddlerhood.
We also know the importance of making sure that the way we communicate supports parents' choices rather than undermining them. Our role is not to influence parents' choices but to support them and give them the reassurance that we will never compromise or settle for making anything but the best product we can.
Sustaining their future
As part of our commitments as an infant nutrition company, we appreciate the importance of protecting the planet that today's babies will inherit. As we are part of Nestle we join their commitment to ensure our baby milk has recyclable packaging; and we support the global effort across Nestlé to reduce the factories impact on the environment – with greenhouse gas emissions down by over 37% (per tonne manufactured) since 2010 and total water usage is down 32% (per tonne manufactured) over the last decade.
By doing all of this, we will have played our part in nurturing the next generation and helped babies across the UK and Ireland to get the best start in life.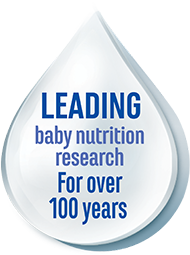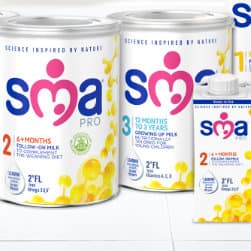 2020
We re-launch SMA® PRO Milk Range with 2'FL our latest breakthrough in baby nutrition.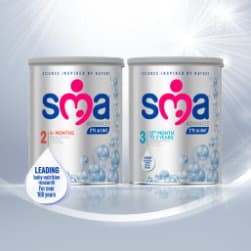 2019
At the forefront of baby nutrition research for over 100 years, we launch the SMA® ADVANCED Milk Range, our most advanced formulations yet. The 1st product range in the UK and Ireland to contain 2'FL and LNnT. Specially tailored for babies & toddlers with protein broken into smaller pieces and contains Zinc and Vitamins, A, C & D to help support the normal function of the baby's immune system.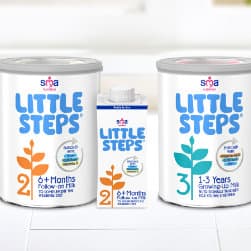 2019
Here for the big steps and everything in-between. We launch LITTLE STEPS® Milk Range to help set your baby on the right track towards a bright future.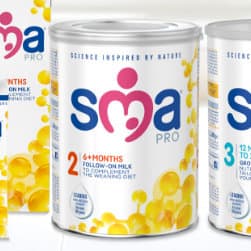 2018
We refresh our packaging across the entire product range. The unique packaging is simpler, smarter and easier to spot, with a fresh new and improved design.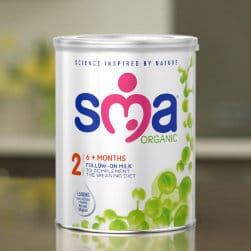 2018
We launch our SMA® Organic Milk Range, sourced from certified organic farms and meets strict EU Organic requirements. The cows that produce our high quality organic milk spend time outside where they can graze on green pastures and are fed organic feed.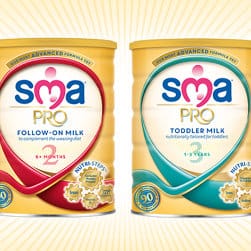 2016
SMA® PRO is born – inspired by our breast milk protein research. We identified that babies get less protein from breast milk as they grow, and that it is the quality of protein they receive that is important. This is why SMA® PRO Follow-on Milk is made using our unique protein technology.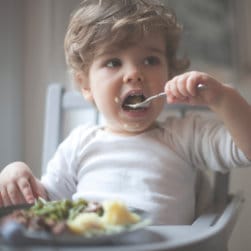 2014
SMA® Nutrition-funded dietary research analysis published in the UK, increasing awareness of the importance of diet quality in young children. We also launch SMA® Gold Prem Pro, an alternative formula for feeding very premature babies (weighing less than 1.8kg).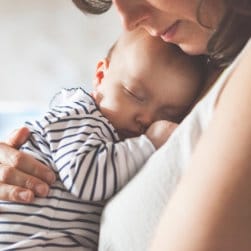 2013
Another first, we launch SMA® H.A. – a hypoallergenic infant milk designed to reduce the risk of developing eczema in babies with a family history of allergy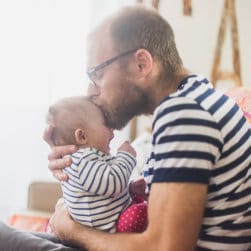 2012
We launched SMA® Comfort – a milk with less lactose and partly digested proteins, designed to be easier to digest for babies with minor feeding problems, adding to our broad portfolio of special products for babies with feeding issues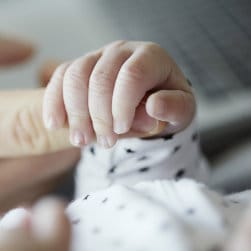 2007
We launched the first infant milk enriched with bovine alpha-lactalbumin, which is from cows' milk but similar to the breast milk alpha-lactalbumin protein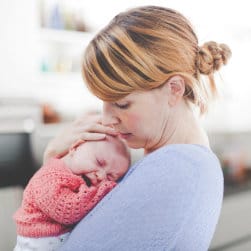 2001
We developed new whey technology that enables us to improve protein quality and reduce the protein content of infant formula.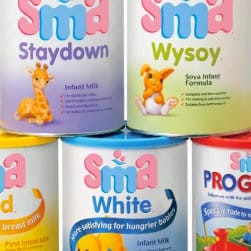 1998
We fortified SMA® Gold formula with long chain polyunsaturates omega 3 and 6 (DHA and AA), nutrients found in breast milk.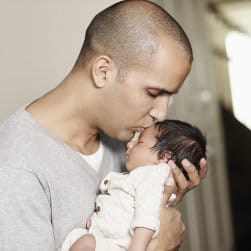 1997
Leading the way again, we introduce the first whey-dominant, lactose-free f ormula. We also introduced a breast milk fortifier for preterm babies.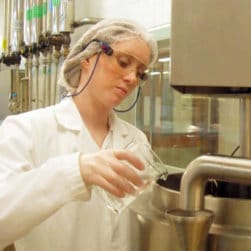 1989
Another first – we fortify SMA® with levels of nucleotides. Nucleotides are the building blocks of DNA.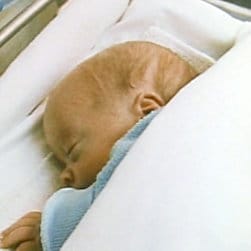 1981
To help premature babies, we launched preterm formula for hospital use.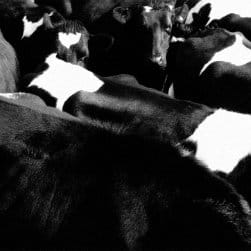 1961
We created a whey-dominant formula using demineralised whey. It was the first ever, created 20 years ahead of the competition. It means that minerals such as sodium, potassium, and chloride could be reduced to a level appropriate for babies.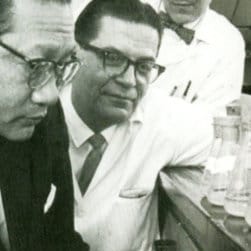 1950
We add vitamin E and vitamin B12 – E to help protect cell structure and maintain cell membranes, B12 for making healthy red blood cells.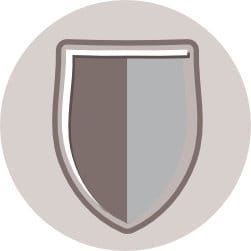 1947
We add more vitamins – niacin to help babies metabolise carbohydrates and fat, vitamin C for their immune system and vitamin D to help with their growth and the development of their bones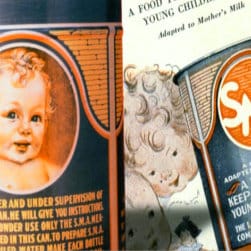 1933
Carotene is added to the formula. This is a source of vitamin A for babies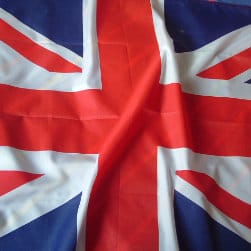 1925
SMA® arrives in the UK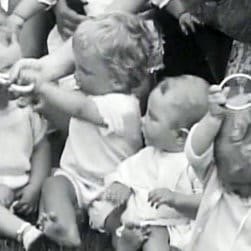 1913
Our first formula milk with a fat blend mimicking breast milk goes to clinical trial, and the early results are promising.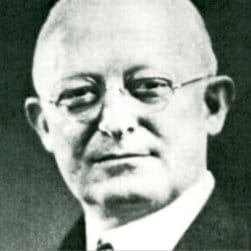 1911
Paediatrician Dr Henry Gerstenberger starts his work on developing a nutritious formula milk for babies.
IMPORTANT NOTICE: We believe that breastfeeding is the ideal nutritional start for babies and we fully support the World Health Organization's recommendation of exclusive breastfeeding for the first six months of life followed by the introduction of adequate nutritious complementary foods along with continued breastfeeding up to two years of age. We also recognise that breastfeeding is not always an option for parents. We recommend that you speak to your healthcare professional about how to feed your baby and seek advice on when to introduce complementary feeding. If you choose not to breastfeed, please remember that such a decision can be difficult to reverse and has social and financial implications. Introducing partial bottle-feeding will reduce the supply of breast milk. SMA® PRO Follow-on Milk, SMA® ADVANCED Follow-on Milk, LITTLE STEPS® Follow-on Milk and SMA® ORGANIC Follow-on Milk are only suitable for babies over 6 months as part of a mixed diet. They should not be used as a substitute for breast milk during the first 6 months. The decision to start weaning or to use this product before 6 months, should be made only on the advice of a doctor, midwife, health visitor, public health nurse, dietitian or pharmacist, based on baby's individual needs.