0-12 months
SMA® Anti-Reflux
Food for special medical purposes. For the dietary management of reflux and regurgitation. Suitable from birth to 12 months. This formula should be used under medical supervision.
SCIENCE INSPIRED BY NATURE
What is Reflux?
Reflux affects over 40% of babies in the first year of life. Reflux often occurs because a baby's digestive system is immature.
SMA® Anti-Reflux is a nutritionally complete formula for the dietary management of babies with significant reflux (regurgitation/spitting up). It can be used as the sole source of nutrition from birth in place of your usual formula feed and can be mixed with foods once weaning has begun.
You may notice a change in baby's stool when changing to SMA® Anti-Reflux. This is due to the different ingredients and is normal.
Easier preparation.
Thickened formula may require a fast flow-teat
Leading baby nutrition research for over
100 years
Our expert team at SMA® Nutrition is dedicated to understanding the unique nutritional needs of babies with different feeding issues and to applying these learnings to our own products. We have been leading research in baby nutrition for over 100 years and have produced SMA® Anti-Reflux, a nutritionally complete formula specifically designed for the dietary management of babies with reflux and regurgitation.
Why SMA® Anti-Reflux?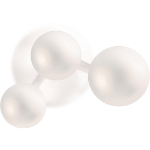 Thickened formula with added starch designed to help feeds stay down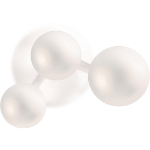 Easy to digest 100% Whey, partially hydrolysed protein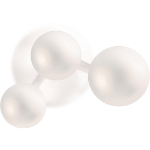 Nutritionally complete
Formats
SMA® Anti-Reflux

800 g Powder

Easy open lid. Scoop can be stored in suspension inside the can. Use product within 4 weeks of opening. Approximately 186 scoops per can. This formula should be used under medical supervision.
Recyclable Tin, Lid & Scoop
We know that today's babies don't just rely on their parents to look after them now, but they also need all of us to help look after the world they will inherit from us. That's why we use forever recyclable steel tins. Making it super easy for you to do your bit…. even when sleep deprived.
And now at least 66% of plastic in the lid and 95% of the plastic in the scoop is produced from sugar cane, which is a renewable plant-based resource. Our tins, lids and scoops are still all widely recycled – so simply throw in the recycling bin†.
Want to know more? See our product FAQs.
†The plastic lids and scoops are widely recyclable within the UK and Ireland, but check with your local recycling facility.
Key features
Forever recyclable steel tin

Easy scoop, easy to recycle

Protective lid also recyclable
*At least 66% of plastic in the lid and scoop is now produced from sugar cane
Preparing your baby's feed
Whilst this product is made under strict hygienic conditions, it is not sterile. Failure to follow instructions on preparation and storage may make your baby ill.
Step 1

Pull the safety seal and open the lid. The scoop is provided under the lid. Lift the tab, pull on the foil seal, carefully and safely remove the seal and dispose of it.

Step 2

Wash hands well. Wash and sterilise all utensils according to manufacturer's instructions.

Step 3

Boil 1 litre of tap water. Allow to cool for no more than 30 minutes. Measure the required amount of water (see feeding guide) into a sterilised bottle, carefully - the water is hot. Do not use artificially softened or repeatedly boiled water.

Step 4

Place the sterilised teat and cap on the bottle. Cool bottle under cold running water or in a bowl or jug of cold water until lukewarm, do not immerse the teat.

Step 5

Using only the scoop provided, add the correct number of scoops of powder (see feeding guide), levelling off each scoop with the back of a clean, dry knife. Store the scoop in suspension inside the can and replace lid.

Step 6

Shake bottle well until powder has fully dissolved. Test temperature by shaking a few drops on the inside of your wrist - milk should be lukewarm.

Thicker formula, may require a fast flow teat.
Feeding guide
Birth - 12 months
Approx. age of baby
Approx. weight of baby
Preparation for single feeds
Cooled, freshly boiled water
Feeds in 24 hrs
kg
Level scoops
ml
Birth – 2 weeks
3.4
3
90
6
2 – 4 weeks
3.7
4
120
6
4 – 8 weeks
4.2
4
120
6
2 months
5.3
5
150
5
3 months
6.1
6
180
5
4 months
6.7
6
180
5
6 months
7.6
8
240
4
7 – 12 months
-
7
210
3
Approx. age of baby
Approx. weight of baby
Preparation for single feeds
Cooled, freshly boiled water
Feeds in 24 hrs
lb
Level scoops
fl. oz.
Birth – 2 weeks
7 ½
3
3
6
2 – 4 weeks
8
4
4
6
4 – 8 weeks
9 ¼
4
4
6
2 months
11 ¾
5
5
5
3 months
13 ½
6
6
5
4 months
14 ¾
6
6
5
6 months
16 ¾
8
8
4
7 – 12 months
-
7
7
3
This table is a guide only; your baby may need more or less than the volumes stated. If you require more advice, consult your healthcare professional. Remember to feed your baby on demand. Mix 1 scoop of powder to 30 ml (approx. 1 fl. oz.) of water.
Approx. 186 scoops per can. 1 scoop = 4.3g.
Important feeding information
Do not add extra powder or water to make feeds stronger or weaker and do not press powder into scoop. Using too much or too little powder can make your baby ill.

We recommend preparing each feed in individual bottles when required.

For hygienic reasons, discard unfinished feed in the bottle as soon as possible.

For older babies, made-up formulae can be added to food but not heated.

For enteral use only.
Do not use with other feed thickeners or antacids.

Do not alter or add to product unless medically directed.

Do not warm feeds in a microwave as it will cause milk to thicken, and hot spots may occur and cause scalding.

Remember, cows' milk should not be used as a drink during the first year.
Ingredients
Ingredients
Lactose (milk), vegetable oils (sunflower, rapeseed), potato starch, partially hydrolysed whey protein (milk), calcium phosphate, long chain polyunsaturated fatty acids (DHA (fish), AA), potassium citrate, magnesium chloride, choline bitartrate, calcium chloride, L-arginine, sodium chloride, vitamin C, L-histidine, L-tyrosine, taurine, inositol, ferrous sulphate, nucleotides (cytidine-, disodium uridine-, adenosine-, disodium guanosine-5'-monophosphate), L-carnitine, zine sulphate, antioxidants (tocopherol-rich extract, ascorbyl palmitate), vitamin E, niacin, pantothenic acid, copper sulphate, vitamin A, thiamine, riboflavin, vitamin B6, manganese sulphate, potassium iodide, folic acid, sodium selenite, vitamin K, vitamin D, biotin, vitamin B12.
Further reading
Have a look at our expert articles to see how you can give you baby the right nutrition for every stage of their development, from birth to toddlerhood.
Important notice
We believe that breastfeeding is the ideal nutritional start for babies as breast milk provides a balanced diet and protection against illness for your baby. We fully support the World Health Organization's recommendation of exclusive breastfeeding for the first six months of life followed by the introduction of adequate nutritious complementary foods along with sustained breastfeeding up to two years of age. We also recognise that breastfeeding may not be an option due to certain medical conditions. You should only feed Infant formula for special medical purposes under supervision of a healthcare professional after full consideration of all feeding options, including breastfeeding. Continued use must be assessed by the healthcare professional in relation to the baby's progress bearing in mind any social and financial implications for the family. Infant formula should always be prepared, used and stored as instructed on the label in order to avoid risks to a baby's health. This product must be used under medical supervision. SMA® Anti-Reflux is a special formula intended for the dietary management of bottle-fed babies when significant reflux (regurgitation) is a problem. It is suitable as the sole source of nutrition up to 6 months of age, and in conjunction with solid food up to 12 months of age. If the baby's reflux does not improve within 2 weeks of starting SMA® Anti-Reflux, or if the baby fails to thrive, the family doctor should be consulted.