1-3 years
SMA® PRO Growing Up Milk - Liquid
Stage 3, (12 months to 3 years) Supplies key nutrients to help support young children's healthy growth up until their 4th birthday. Fortified milk drink for young children from 12 months onwards.
Share
SCIENCE INSPIRED BY NATURE
SAME FORMULA, NEW REFRESHED DESIGN
We have refreshed our packaging with a new design, but rest assured it's still our same formula with the same ingredients and taste.
SMA® PRO Growing Up Milk is one way to help support your child's nutrient intake in combination with a healthy balanced diet up until their 4th birthday. Our team of nutritionists have expert understanding of the evolving nutritional needs of young children, as they go through an amazing period of physical growth and cognitive development. Children need vitamin D to help support the normal function of the immune system and for the normal development of bone. In the UK and Ireland with low levels of sunshine, it's important that children get vitamin D in their diets and SMA® PRO Growing Up Milk is one way to support children to get the vitamin D they need.
Halal certified.
Suitable for vegetarians
Leading baby nutrition research for over
100 years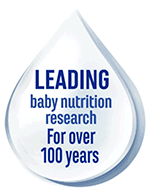 Our expert team at SMA® Nutrition is dedicated to understanding the complex structure of breast milk and to applying the learnings from nature to our own products. We have been leading research in baby nutrition for over 100 years and have over 70 years breast milk research so have produced SMA® PRO Growing Up Milk, which has a blend of ingredients tailored to support young children's growth. It contains Omega 3 & 6† to support normal development and growth and vitamins A, C & D to help support the normal function of a child's immune system. It is enriched with iron to help support normal cognitive development in a young child's brain and inspired by our research SMA® PRO Growing up Milk also contains 2'FL - our latest breakthrough in baby nutrition.
Why SMA® PRO Growing Up Milk?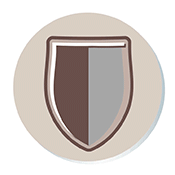 Immunity
Contains vitamins A, C & D to help support the normal function of a child's immune system.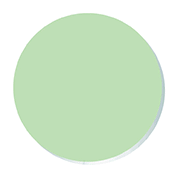 Growth
Contains vitamin D and calcium to support the normal growth and development of bones. Omega 3 & 6† to support normal development & growth.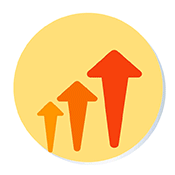 Development
Enriched with iron to help support normal cognitive development in a young child's brain.
Formats
SMA® PRO Growing Up Milk

200 ml resealable carton

Ready to Use liquids do not require any preparation, just shake and pour straight into a beaker. 200 ml on-the-go resealable cartons are easy to pour and can be kept in the fridge for up to 24 hours after opening.
Also available in powder formats:
800 g Powder
Easy open lid. Scoop can be stored in suspension inside the can. Use product within 4 weeks of opening. Approximately 173 scoops per can.
400g Powder
Easy open lid. Use product within 4 weeks of opening. Approximately 86 scoops per can.
How to prepare your toddler's drink
Failure to follow instructions on preparation and storage may make your toddler ill.
Step 1

Wash hands well.

Step 2

If carton is damaged in any way, do not use. Shake carton well and unscrew cap. Pour desired amount into a clean beaker and place lid on the beaker. Replace plastic cap on carton.

Step 3

SMA® PRO Growing Up Milk can be fed at room temperature. If required to heat, stand filled beaker in warm water, do not immerse the lid.

Step 4

Before feeding shake the beaker well. If warmed, test temperature by shaking a few drops onto the inside of the wrist – milk should be lukewarm.
Feeding guide
12 months+
All toddlers have different nutritional needs, but after 12 months we recommend your child has around 400 ml of milk per day. You can feed your child up to 2 servings per day depending on their individual nutritional needs. SMA® PRO Growing Up Milk is nutritionally enriched to help support your child's nutrient intake in combination with a healthy balanced diet up until their 4th birthday.
Important feeding information
Check best before date

Once open, reseal carton and store only in the fridge (5°C or below). Consumer within 24 hours

For hygienic reasons, discard unfinished feed as soon as possible, and always within 1 hour
Do not alter or add to milk drink unless medically directed

Do not warm in a microwave, hot spots may occur and cause scalding.

Do not freeze.
Nutrition
Nutrition information
per 100 ml
Nutrition information
Typical values
Energy
262 kj 63 kcal
Fat
3.1 g
of which, saturates
0.7 g
of which, unsaturates
2.1 g
Carbohydrate
7.7 g
of which, sugars
4.7 g
Protein
1 g
Salt* (= Sodium x 2.5)
0.09 g
*Salt is calculated as sodium x 2.5. Sodium is present for nutritional purposes.
Ingredients
Ingredients
Water, skimmed milk, whey permeate (milk), vegetable oils (rapeseed, sunflower), cream (milk), maltodextrin, corn starch, lactose (milk), calcium citrate, emulsifier (soya lecithin), acidity regulator (potassium citrate), calcium phosphate, sodium phosphate, calcium chloride, 2'‑Fucosyllactose (2'FL), vitamin C, thickener (carrageenan), ferrous sulphate, zinc sulphate, antioxidants (tocopherol-rich extract, ascorbyl palmitate), riboflavin, vitamin A, potassium iodide, vitamin D, vitamin B12.
SMA PRO Growing Up Milk Liquid 200ml is rated out of 5 by 252.
Rated 5 out of 5
by
Keeamy
from
So easy wit a toddler
I'm so happy to have tried this after deciding to carry on formula instead of changing to cows milk. My son has taken to this change so easily, we tried cows milk and he just didn't seem to want it so how great that I can move from follow on milk to toddler milk from the brand I've used and trust. So much info on packaging to reassure that he's still getting all he needs and so much easier to just pour rather than the task of boiling cooling and mixing powders, just open and go, my son info's happy to drink this cold too which makes my life much easier....just wish info's known about this with my daughter.
Date published: 2017-05-09
Rated 5 out of 5
by
Chibsortig
from
perfect for busy mums
I love these cartons and so does my little one she feels like one of the bigger kids when using them. She prefers the milk in this format compared to the others. I like the fact it doesnt have to be kept in the fridge so it doesnt matter if you forget about it whilst its in the change bag. It can be used without heating or cooling straight from the carton with a straw. They are great for popping in the change bag no bottles/beakers needed to decant into. Its just the right serving size for a toddler. I can leave a couple at grandmas house and at nursery and it doesnt matter if we forget her cup. Even better for trips to the park instead of leaky beakers and great on picnics.
Date published: 2018-01-04
Rated 5 out of 5
by
Gemma0606
from
Sma toddler milk
We was really excited to try out this milk when our parcel arrived. We got off to a good start but been slightly bumpy since. My daughter does not like the powder at all. However she loves the taste of the ready made cartons (seems sweeter, yes ive tasted it myself!) , she drinks the whole thing no with no problems. She really likes the cartons with the straw, makes drinking it more fun than having it in a cup. The cartons make it so much easier for me also, no messing measuring scoops, water etc. Just open the fridge, grab a carton and it's good to go! Would recommend the cartons to everyone, fab product and such an easy way of ensuring my daughter gets the nutrition she needs.
Date published: 2018-01-04
Rated 4 out of 5
by
Kay0502
from
Great for growing toddlers
My son has always been a little picky when it comes to his milk but he took to this one straight away. He has been having it morning and night and has even asked for it in the day which definitely means it's a winner with him. My first impression was that the cartoned smells a little sweet but when I tasted it it didn't taste that way. I really like that I know he is getting plenty of vitamins to help him grow from drinking this milk. The single use cartons are fab. The fact they come with a straw make him feel very grown up. The only problem is he liked to squeeze the carton so we have started pouring it into a beaker for him. I have already recommended it to friends with toddlers!
Date published: 2017-12-19
Rated 5 out of 5
by
JohnR
from
My boy loves the cartons! - they are so handy too!
My toddler loves loves this milk and he prefers the premade cartons to the tinned powder, i think mainly because he can carry it and use the straw! incidently i love that the straw is just right for small kids to drink from and is sealed with small holes at the end, preventing it coming out too fast. Make sure that you use the large carton within a couple of days in the fridge as it will not be as fresh. i spoke to a few people who already know about SMA and it seems to be the choice for most as it is the brand which is top of the recognised baby milk brands, has been for a number of years.
Date published: 2017-12-27
Rated 5 out of 5
by
Kirsty L
from
Great for my fussy milk drinker
I had previously tried SMA milk with my daughter and she didn't like it as a baby. So i haf my reservations at first with the SMA toddler milk. The box came filled with generous samples and coupons for friends. The milk had a pleasing smell and consistency. I had a little sip before i gave it my daughter and to my suprise it was good balance of sweet and creamy. My daughter tried it and loved it. She has asked for this milk every dinner time. I'm actually quite thrilled with how it's made her drink more milk, as previous to this, she wasn't a huge fan. It's a thumbs up from us!
Date published: 2017-12-15
Rated 4 out of 5
by
Bmackay7
from
Peace of mind
My toddler is going through the typical "will not eat ANYTHING" stage at the moment and I was really worried about the lack of nutrients he was getting (I don't think his daily intake of 3 grains of cheese was suffice".. toddler milk to the rescue!! Luckily my boy will drink milk until it's coming out of his ears so these were my life savers. Gave me huge peace of mind to know he was getting some form of goodness! The handy pack and take cartons were great too, always at hand when out and about and no need to worry about trying to keep cows milk chilled in my changing bag!
Date published: 2017-12-11
Rated 5 out of 5
by
Tracyannw
from
Loved by my toddler & convenient to take out.
I had never tried toddler milks but was given the opportunity to trial this product. As soon as my 2YO saw it he was eager to have a sip. He feels he is a big boy getting to drink out of a carton. It has definitely passed the taste test for my boy. It is also a convenient size and doesn't have to be kept in the fridge so you can take it out for a drink on the go. The best bit is that its full of extra goodness and has encouraged my boy to drink more milk. The only negative i have is the price - albeit it is not a comparable product to cows milk that was the alternative we were using and the price difference is large. I would however recommend this product and will be looking out for it on deals at our local shops.
Date published: 2017-12-13
Further reading
Have a look at our expert articles to see how you can give your baby the right nutrition for every stage of their development, from birth to toddlerhood.
Important notice
We believe that breastfeeding is the ideal nutritional start for babies and we fully support the World Health Organization's recommendation of exclusive breastfeeding for the first six months of life followed by the introduction of adequate nutritious complementary foods along with continued breastfeeding up to two years of age. SMA® PRO Growing Up Milk is suitable for young children from 1-3 years, as part of a healthy balanced diet and it is not a breast milk substitute. We recommend that you speak to your healthcare professional about how to feed your baby and seek advice on when to introduce this product.