1-3 years
SMA® PRO Growing Up Milk - Powder
Stage 3, (12 months to 3 years) Supplies key nutrients to help support young children's growth up until their 4th birthday. Fortified milk drink for young children from 12 months onwards.
Share
SCIENCE INSPIRED BY NATURE
SAME FORMULA, NEW REFRESHED DESIGN
We have refreshed our packaging with a new design, but rest assured it's still our same formula with the same ingredients and taste.
SMA® PRO Growing Up Milk is one way to help support your child's nutrient intake in combination with a healthy balanced diet up until their 4th birthday. Our team of nutritionists have expert understanding of the evolving nutritional needs of young children, as they go through an amazing period of physical growth and cognitive development. Children need vitamin D to help support the normal function of the immune system and for the normal development of bone. In the UK and Ireland with low levels of sunshine, it's important that children get vitamin D in their diets and SMA® PRO Growing Up Milk is one way to support children to get the vitamin D they need.
Halal Certified.
Suitable for vegetarians.
Leading baby nutrition research for over
100 years
Our expert team at SMA® Nutrition is dedicated to understanding the complex structure of breast milk and to applying the learnings from nature to our own products. We have been leading research in baby nutrition for over 100 years and have over 70 years breast milk research so have produced SMA® PRO Growing Up Milk, which has a blend of ingredients tailored to support young children's growth. It contains Omega 3 & 6† to support normal development and growth and vitamins A, C & D to help support the normal function of a child's immune system. It is enriched with iron to help support normal cognitive development in a young child's brain and inspired by our research SMA® PRO Growing up Milk also contains 2'FL - our latest breakthrough in baby nutrition.
Why SMA® PRO Growing Up Milk?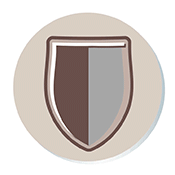 Immunity
Contains vitamins A, C & D to help support the normal function of a child's immune system.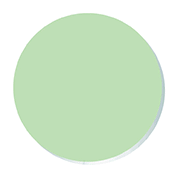 Growth
Contains vitamin D and calcium to support the normal growth and development of bones. Omega 3 & 6† to support normal development & growth.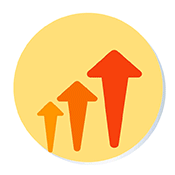 Development
Enriched with iron to help support normal cognitive development in a young child's brain.
Formats
SMA® PRO Growing Up Milk

800 g powder

Easy open lid. Scoop can be stored in suspension inside the can. Use product within 4 weeks of opening. Approximately 173 scoops per can.

SMA® PRO Growing Up Milk

400 g Powder

Easy open lid. Use product within 4 weeks of opening. Approximately 86 scoops per can.
Also available in liquid formats:
Ready to Use liquids do not require any preparation. Just shake and pour straight into a beaker. Easy to pour and can be kept in the fridge for up to 24 hours after opening.
200 ml Resealable carton
Available in 200 ml on-the-go resealable cartons.
Recyclable Tin, Lid & Scoop
We know that today's babies don't just rely on their parents to look after them now, but they also need all of us to help look after the world they will inherit from us. That's why we use forever recyclable steel tins. Making it super easy for you to do your bit…. even when sleep deprived.
And now at least 66% of plastic in the lid and 95% of the plastic in the scoop is produced from sugar cane, which is a renewable plant-based resource. Our tins, lids and scoops are still all widely recycled – so simply throw in the recycling bin†.
Want to know more? See our product FAQs.
†The plastic lids and scoops are widely recyclable within the UK and Ireland, but check with your local recycling facility.
Key features
Forever recyclable steel tin

Easy scoop, easy to recycle

Protective lid also recyclable
*At least 66% of plastic in the lid and scoop is now produced from sugar cane
How to prepare your toddler's drink
Whilst this product is made under strict hygienic conditions, it is not sterile. Failure to follow instructions on preparation and storage may make your toddler ill.
Step 1

Pull the safety seal and open the lid. Lift the tab, pull on the foil seal, carefully and safely remove the seal and dispose of it.

Step 2

Wash hands well.

Step 3

Measure 180 ml (approx. 6 fl. oz.) of cooled boiled water into a clean beaker.

Step 4

Using only the scoop provided, add 6 scoops of powder, levelling off each scoop with the back of a clean dry knife. Store the scoop across the inner rim of the can and replace the lid.

Step 5

Place a lid on the beaker and shake well until powder is fully dissolved. Cool beaker under cold running water or in a bowl or jug of cold water until lukewarm, do not immerse the lid. Test temperature by shaking a few drops on to the inside of your wrist.
Watch our preparation video
Feeding guide
12 months to 3 years
1 serving = 200 ml
Amount of cooled, freshly boiled water
Number of scoops of powder
ml
fl. oz. (approx.)
1 beaker
180
6
6
6 scoops of powder added to 180 ml (6 fl. oz. approx.) water makes 200 ml (7 fl. oz. approx.) milk drink. All toddlers have different nutritional needs, but after 12 months we recommend your child has around 400 ml of milk per day. You can feed your child up to 3 servings per day depending on their nutritional needs. Mix 1 scoop of powder to 30 ml (approx. 1 fl. oz.) of water. Approx. 173 scoops per can. 1 scoop = 4.6 g. Approx. 28 x 200ml servings per can.
Important feeding information
Do not add extra powder or water to make the drinks stronger or weaker and do not press powder into scoop. Using too much or too little powder can make your toddler ill.

We recommend preparing each milk drink in individual beakers when required.

For hygienic reasons, discard unfinished feed in the beaker as soon as possible.
Made-up milk drink can be poured over cereals and mixed with food.

Do not alter or add to milk drink unless medically directed.

Do not warm feeds in microwave, hot spots may occur and cause scalding.
Ingredients
Ingredients
Lactose (milk), maltodextrin, whole milk, vegetable oils (rapeseed, sunflower), whey permeate (milk), skimmed milk, calcium carbonate, emulsifier (soya lecithin), acidity regulator (potassium phosphate), 2-'Fucosyllactose (2'FL), vitamin C, ferrous sulphate, zinc sulphate, antioxidants (tocopherol-rich extract, ascorbyl palmitate), riboflavin, vitamin A, potassium iodide, vitamin D, vitamin B12.
SMA PRO Growing Up Milk Powder
is rated out of
5
by
246
.
Rated

4

out of

5
by
Fengirl
from
A success
We started trying the toddler milk about two weeks ago and I was initially wary of how my daughter would take it. She has just turned one and up until now I've tried mostly another brand of follow on formula. It was a great relief that she didn't blink an eye at the new formula. I do like tins of formula rather than boxes or bags but I do find it annoying that there's no levelling spoon. As a parent of a just turned one year old I know that cows milk can be given but sometimes carting around cows milk just doesn't work if you're always out and about. I'll be sticking with this for a bit longer and have already stocked up for Xmas and the new year
Date published: 2017-12-24
Rated

5

out of

5
by
Bexst
from
Sma toddler next generation of milk
SMA is a great brand and product. I am very excited to tell people about toddler milk and spread the word to get others using this follow on milk. My little boy loves his milk and was happy with the powder formula or straight from the carton. I found the straw provided woth the cartons very handy when out and about. I gave vouchers to close family and friends who are wanting to try the product too. In my opinion the formula can be expensive vs normal cows milk but i do think it helps with thier development so i am very willing to give my son this product until he is 3. All in all a fantastic product that has gone down very well with my son.
Date published: 2017-12-17
Rated

5

out of

5
by
Dani1993
from
Changed from another brand and won't look back !
We had previously used a different type but when the opportunity arose to try this we thought why not ? Love that you can be assured that your little one is getting the vitamins and nutrients that they need , the on the go cartons are so handy too we've bought lots more to keep in the changing bag ! He took to this milk straight away and we won't be changing back . A friend of mine wanted to change her daughter recently onto toddler milk so I suggested trying this and her daughter is loving it , it's a difficult choice to make when changing from pre 12 months milk and all the information provided By SMA made that choice really easy !
Date published: 2017-12-18
Rated

5

out of

5
by
Anonymous
from
Was a success at settling toddler for the night!
We were asked to trial and review Sma pro toddler milk with our 20 month old son. I've always used toddler milks as I feel that toddlers need the extra nutrients for longer than the standard year of age. Now as soon as our box arrived my son was straight into the ready made cartons waiting for his straw to be added and he gulped that right back- he'd have drink the rest there and then had I let him! So every night before bed we made him up a bottle of sma pro as his last drink which did an amazing job as successfully settling him for the night! I would definitely recommend Sam pro toddler for that extra touch for a filled baby settling for the night.
Date published: 2017-12-19
Rated

5

out of

5
by
Ladymoet
from
Milky power
I have to say I was very skeptical of the powder as my little one is very fussy. I gave it and absolutely loved it to the point kept on pointing to it so that was a good sign I also took it to toodler group so other parents could samole it for their little ones and they too said that they are going to purchase it as their little one lovwd the powder and wanted it the next day with out any tantrum so all in all highly recommended as it gives them the nutrition they need as they are on solids and can be fussy as that stage what they put in their mouths knowing that SMA toodler milk has the nutrition reassures me as a parent.
Date published: 2017-06-22
Rated

5

out of

5
by
Sal78664
from
Good for toddler's
I was given this milk to try out for my 1 year old from the InsidersUk, i must say im really pleased with the result. My boy is breastfed from birth and wouldnt take any formula at all or cows milk so i was really worried he wont have any milk once i stop breastfeeding. He enjoyed the little cartons with the straw and he took to it really well. I was thibking he may not like the powder formula but he was fine, now i dont need to worry about him not getting nutrients and vitamins he needs at his age once i stop breastfeeding! I have already purchased 2 more tubs for him and will continue to do so! Thank you
Date published: 2017-12-31
Rated

5

out of

5
by
jmackerness
from
So easy with the bottle dispensers, and best value
My daughter is 21 months and still drinks milk in the morning and before bed, having had formula milk from the day she came home from hospital. We found that the powder is really easy to use if you put it in the dispensers some bottle companies make and can be stored in the bottle - you just scoop it in the dispenser ready to top up with boiling water (and a dash of cold). We also found the small tin provided for this sample great for packing in a suitcase for a weekend rather than the much larger full size tin you get in the supermarket. Overall, pleased that the milk has been adapted so that the vitamins and minerals are suitable for the age of a toddler (rather than a newborn), and a very happy child too!
Date published: 2017-12-29
Rated

5

out of

5
by
Rareviolet
from
Fabtastic!
My 1 year old is absolutely LOVING his SMA PRO milk! Years ago I tried follow-on milk with my eldest, but he never took to it, but my youngest is definitely enjoying it! He looks forward to his morning milk with his breakfast and it makes this mummy very happy knowing that the milk is nutritious and good for him. The milk powder cans are fantastic to keep in the cupboard and super easy to prepare. I also like to use it as a back-up for when our ready-made SMA toddler milk cartons have run out - we have the powder available in the cupboard at all times and therefore are always covered. Overall a very delicious and nutritious follow-on milk containing all the necessary ingredients for little growing toddlers!
Date published: 2017-12-21
Further reading
Have a look at our expert articles to see how you can give your baby the right nutrition for every stage of their development, from birth to toddlerhood.
Important notice
We believe that breastfeeding is the ideal nutritional start for babies and we fully support the World Health Organization's recommendation of exclusive breastfeeding for the first six months of life followed by the introduction of adequate nutritious complementary foods along with continued breastfeeding up to two years of age. SMA® PRO Growing Up Milk is suitable for young children from 1-3 years, as part of a healthy balanced diet and it is not a breast milk substitute. We recommend that you speak to your healthcare professional about how to feed your baby and seek advice on when to introduce this product.